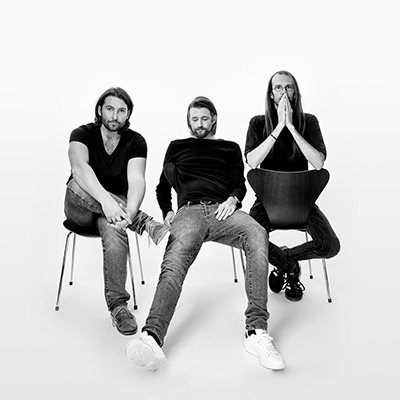 As time goes by and the weather gets colder, one could tell, who ever went to the german Black Forest it could be an extremely creative dark cosmos perfect for creating new sounds. It was from within this sphere the producer duo Paul Hoffer and Chris Kusterer came together and became PHCK.
Chris as DJ and Paul as a classical musician started creating music together in late 2013. Soon, some tracks came together and people started to appreciate their music and encourage the duo to create more. 2014 became a busy year as they played together at Ozon Club, Pforzheim, which built up a steady reputation in its 20 years club experience for newcomers and experiments, along with releasing their output to the world, and therefore cementing their union as PHCK further.
Sharing the passion and the vision to elaborate an ecstatic and sophisticated sound, PHCK work exceedingly well together. Classical Piano elements and violinist tracks are accompanied in an exclusive release.
In 2016 Paul and Chris provided Chapter 24 with a remix for THe WHite SHadows' track 'Goodbye' that was released on the label's compilation, while at the beginning of 2017 Connaisseur Recordings released their track 'Aeris' for the Livingroom Techno 7 compilation. The spheric track peaked at #11 in the Beatport charts and was followed by another release, 'Ozon' with Rauschhaus on Manual Music.
The emotional track 'Death of A Butterfly' was released on All Day I Dreams Summer Sampler 2017 besides great tracks of Lee Burridge & Lost Desert, Zone+, Superlounge, Gab Rhome, Budakid & Modd.
In this very special and bodacious time Stefan Kling joined the musical project PHCK. As a singer and musical teacher since 2004 he's predestinated for the additional touch of the project. He is a musical all-rounder and his focus lies on the piano, drums and percussions.
In summary it can be said, that PHCK's music is a transformation of their own emotions, meaning that there is not only black or white in their perception. Their music is a reflection of sensitivity - of love, hope, grief, reflectiveness and sometimes a cold and dark emptiness.
Native, honest and a touch mysterious, PHCK's music should be listened by everyone who is ready to admit feelings.
Follow PHCK on Facebook