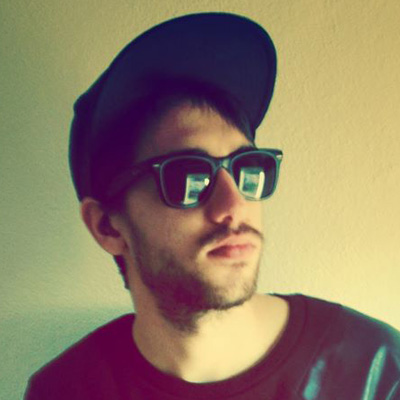 Whoever it was who said that in order to be successful in music one must start from an early age was wrong; Daniel Fernandes began his solo musical exploits in his late teens. He initiated his music exploration by jumping in at the deep end of producing which resulted in "some tech house tracks" and, as a young university student, the Portuguese artist decided that what he wanted to do with his life was to produce music to our ears. He dropped out of university permitting him to devote himself exclusively to music production and has been developing and discovering his own sound ever since, moulding his life around his music.
Twenty-one year old Daniel Fernandes, originally from Vila Real-Portugal where he currently resides, spent some periods of his life in the capital of Europe; Brussels – Belgium. These inspirational surroundings, along with the last four decades of music culture, have been the main influencing factors in the life of this promising young artist. He likes to "keep things simple" when it comes to creating tracks and with the help of modern technology, accelerating the production process, he works fast.
In early January Daniel signed his first EP with witty tunes and then towards the middle of the year he signed with sleazy deep, rendering 2012 a very positive year. When we asked about 'After All' Daniel told us that it meant a lot to him and that it had received great feedback from his people who he would like to thank for all of the support that they have given him over the years. His goals are "to keep on doing what I am doing" so no worries for all you fans – DFernandes will be around for a while to come.
Follow Daniel on Facebook and Soundcloud