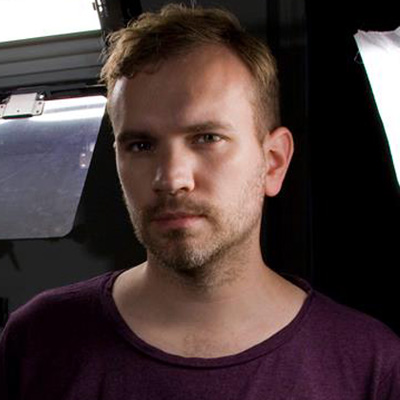 Born and raised in Sweden but based in Berlin for over a decade, Hans Berg is a unique artist. On the one side, he makes full on enthralling club music that hypnotizes audiences with a fine blend of House and Techno. On the other, he conjures atmospheric scores and sounds to accompany the video art and installations of long-term collaborator and celebrated artist Nathalie Djurberg.

Hans Berg's live sets have found a home in some of the world's most loved underground nightclubs with gigs in Berlin, Gothenburg, New York, Stockholm, and Tokyo. As a performer Hans Berg draws from his artistic background as a creator. His sets are constantly evolving amongst a sea of wires and knobs streaming from various pieces of machine hardware, encompassing affecting melodies with a love for pulsating basslines and big drums.
Hans Berg draws inspiration from Detroit techno heavyweights such as Jeff Mills and Carl Craig, whilst also nodding to the more experimental sounds of early 90's Warp Records, giving his music a multi-faceted sound, comfortably flirting between ethereal electronic soundscapes and the heavier side of 4/4.

Studio-wise Hans Berg has released on a series of labels including celebrated Berlin-based Crime City Disco and Klasse Recordings, while his ongoing collaboration with fellow Swede Johanna Knutsson – Knutsson / Berg – has led them to start the label UFO Station Recordings, on which their first ep 'Little Raver' will be out this autumn.

Hans Berg is a captivating hybrid of analogue love and digital know-how. These dual interests are at the core of his production and live sets. With one eye aimed at the dance floor, the other goes deeper and more abstract than his peers. A refreshing anomaly and a true artist.
Follow him on Facebook and Soundcloud