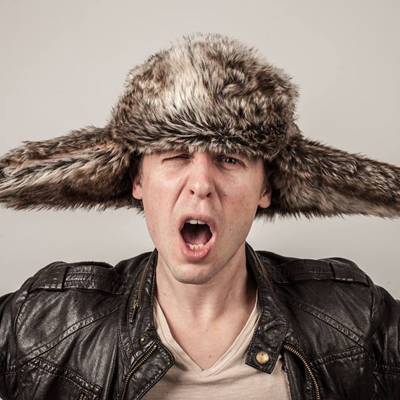 You have to take a certain path to meet your own destiny. But to come across with your own fate, you have to realize your freedom. For the Belgian DJ and producer Stereo Express music is not only freedom, but also passion and destination. There are only a few compatriots that experienced his rapid vertical flight before. Since 2010, Stereo Express is both, one of the hottest exports from Belgium as well as an optimistic ambassador of joy and happiness in electronic music.
Born in Ghent in 1980, Stereo Express grows up with his accordion-playing grandfather and his mother who is painter. Art in general and the world of sounds in particular played a major role in his life as well as his Belgian homeland where trance music was on the rise. While his interest was drawn by New Beat, the European version of American Acid House, at the age of 14 Stereo Express start DJing. Inspired by the Motown soul of the 80s and the charm of 90's pop plus his grown passion for spinning records, he created his own productions in his mid-twenties, which more and more revealed his love for tech and minimal house.
With one of his first singles "La Vie En Rose", Stereo Express underpinned not only his life-affirming and cheerful vision of house music, but created a huge hit that catapulted him on numerous stages across Europe. With the following "Shadoorack" and the Eurythmics cover of "Sweet Dreams", he has succeeded in both addressing the soul of a generation as well as mastering his own breakthrough. After number-one rankings on Beatport his path led to several clubs and festivals such as fusion over Mexico and Montpellier all the way to Russia.
In addition to gigs in Berlin clubs like Weekend, Ritter Butzke and Magdalena, Stereo Express became an integral part of the ecstatic Burlesque Musique showcases on which the label owner AKA AKA already played his hits. One remix later, the debut album "Cirque De L'Amour" by Stereo Express will appear in summer 2014 on the creative platform. Accompanied by his partner in crime Sakso, who also plays keyboard and saxophone, the LP bring together a hedonistic armada of friends: whether Sakso, Timmy Shimmy, Ester Cattoir, umami or U So Witty – all the guests lined up in the cozy pleasure atmosphere without any problems. Like his previous releases the music of Stereo Express is not only pervaded by a wonderful groove, but conjures with an impressive understanding of melodies and warm harmonies that always puts a smile on your face.
For his lustful gems Stereo Express not only uses synths like Minimoog or Nordlead, the Belgian brings guitar, saxophone, strings and piano together that award his productions with this special analog touch. Stereo Express always conveys a positive mood, which offers dancefloor grenades with soul-stirring grooves. It's this kind of mixture of an unflinching will, the knowledge he'd found his right path and his delighting vibe that makes Stereo Express so irresistible. The fact that he already thinks about the next generation with opening his own label Love Matters shows his love for good music as well as his beliefs that a song not only improves your life, but can change everything. Work hard, play hard and do not forget to enjoy life to the fullest!
Follow Stereo Express on Facebook