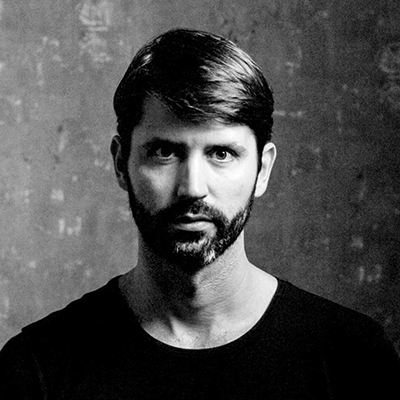 The Concise characteristics of Ryan Davis's music are within the dimensions of sound, taking the listener on a journey full of stories which describe feelings, dreams and desires. Ryan's music is not solely made to fill the dance-floors, furthermore with each note he is trying to reach hearts with his soulful sound aesthetics.
Since 2006 you can follow Ryan's traces on almost every important melodic techno label worldwide such as Traumschallplatten, Areal, Bedrock, Last Night on Earth, Anjuna Deep, Manual or Back Home. The quality of his music has brought him an international fan base and a reputation that is nothing short of remarkable.
His debut single led to notable attention from the music scene overnight. From the very beginning artists such as MissKittin &The Hacker, Boys Noise and Ivan Smagghe showcased his sound. With Martin Gore of Depeche Mode including his music in the pre-program of the "Sound of The Universe" Tour and constant chartings by Dominik Eulberg, Stephan Bodzin, Sasha, Digweed or Cattaneo he slowly became a fundamental name in the modern melodic techno culture, in which compositional qualities are a must and what leads to the contact with Max Cooper with mutual declarations of love and remixes.
In addition Ryan has already founded two of his own labels (Back Home & Klangwelt), offering a platform to new artists to promote themselves releasing alongside well known names like Max Cooper,Electric Rescue, Luis Junior or himself. One result has been a worldwide collective with different labels and artists who are in constant contact, pushing ideas and music forward.
Beside further remixes for famous artists like Sasha, Dominik Eulberg , Pig & Dan or Luis Junior, Ryan released his first solo album in 2012 which turned into a great success and brought him lots of respect from big names all around the globe. His latest ep "From Within" on Anjunadeep and remixes for Olafur Arnalds, one of the rising stars on modern classic music heaven, and Nils Frahm are underlining his work and musical mindset to celebrate & spread the compositional techno and to start to establish a world on its own besides the dj-functionality.
To experience the full picture of Ryan's creation and immerse yourself in his ethos of promoting more depth in music than danceable beats in a club, it is highly recommended you find yourself at one of his forthcoming gigs.
Follow Ryan Davis on Facebook and Soundcloud