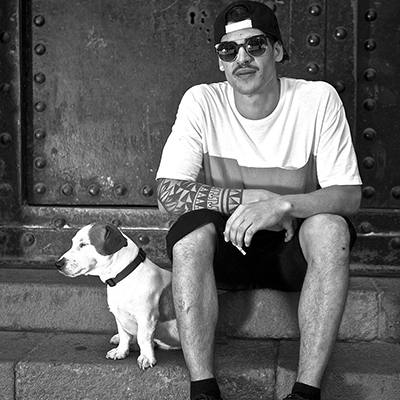 With a residency in the world's most in demand club brand Elrow, Eddy M really is one of tech-house and techno's top DJs to watch in 2017.
Eddy's musical journey began in the town of Messina in Sicily, Italy, where his love of rhythm and beats saw him play drums in bands since the tender age of twelve. He later graduated to Palermo's European School of Jazz where he took his talent to the next level by studying piano, guitar and percussion.
Eddy began producing in 2010, taking inspiration from his classical training and influence from his love for the old school, particularly 90's hip hop in the form of Cypress Hill, Tribe Called Quest and Ice Cube, to create his own unique form of tech house and techno. Eddy's favourite production so far is Feel My Flow which was released on Snatch! Records, a track produced in little over 3 hours while working on "pure inspiration".
In 2012, Eddy relocated to Barcelona, Spain, to launch the next phase of his career and hasn't looked back. Since then he has launched his own label - Drumkit Records, and played at some of the best known clubs and festivals in the world including; Mysteryland, Dreambeach Festival, BCM Mallorca, Fabrik Madrid and a number of performances at Space Ibiza including the closing parties in both 2015 and 2016 where he shared the line up with "his God" Carl Cox.
Eddy's music has received support from some of the industry's biggest hitters including; Matthias Tanzmann, Wally Lopez, Uto Karem, Kaiserdisco, Karotte. None more so than the track Ubahn which was played repeatedly by Marco Carola at his Music On parties in 2015. With upcoming releases Annabel (EP) [303 Lovers] in May, Music (Single) [Greatstuff Recordings] in March, Disco Bag (EP) [NoPreset Records] in March and Miami WMC [Drumkit Records] in March, Eddy M's juggernaut shows no signs of slowing any time soon. Add these releases to a monthly mix tape on Beatport, a regular Drumkit Records video podcast and a summer residency for Elrow in their brand new home Amnesia, Ibiza and you can be sure that Eddy M is a name that will continue to climb.
Follow Eddy M on Facebook