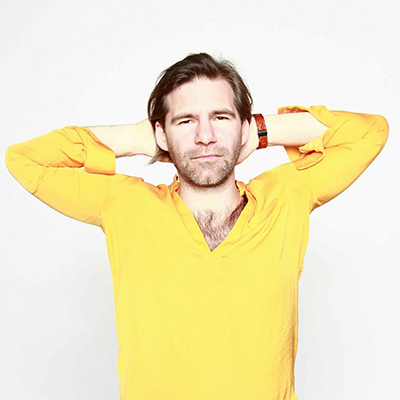 Gabriel Ananda was captivated by the sound of Classical music by the early age of 8. He was encouraged by his family to practice the cello, but it was through playing the guitar that fueled his motivation to continue to learn about music. The guitar became a useful tool to express his creativity, but Gabriel was not finished searching for his musical direction. In 1995 that changed. A DJ set by Sven Väth was the pivotal moment that ended Gabriel's search to find his passion and two years later, the new producer celebrated his first release for the German label Hörspielmusik. He went on to release singles on Treibstoff, Trapez, Platzhirsch, and Karmarouge before producing what was for him, a life changing track.
His 2004 release of "Süssholz" went straight to the top of the German DJ charts, landing in the playlists of any well known DJ. It was followed by another "hit" in 2005 titled "Ihre persönliche Glücksmelodie", and then "Doppelwhipper", which topped the end of year charts in 2006 and placed Gabriel in the eyes and ears of an international audience, and quickly became one of the main contributors to the growing Techno scene of Cologne. He began playing for the most prestigious events on an international level, as a DJ, and a live act, using not only his own productions, but also self made MIDI controllers, showing his passion for all aspects of music, and the performance.
In 2008, Gabriel founded his own label, Bamati, as a place where he can release his own productions with complete artistic freedom, and by the end of 2011 Basmati celebrated its nine releases, eight of those from Gabriel himself. One of the most notable being the Live Series, which brings the energy of his live sets to the DJ, and includes the worldwide chart topper, "Hey Blop".
Gabriel enters 2012 with a strong vision for himself and for Basmati. Expect more great moments to come…
Follow Gabriel Ananda on Facebook