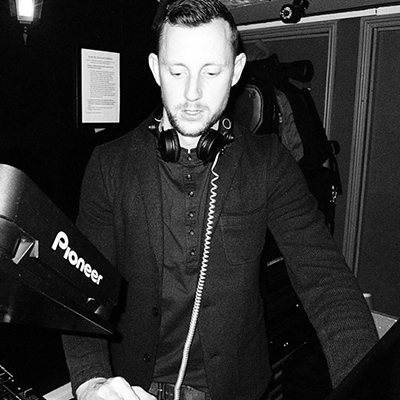 Born in Newcastle in the North of England, a place steeped in dance music heritage, JOBE was initiated into the club scene at an early age. However it wasn't until the age of 22, when his close friend was given turntables for Christmas that he realised he wanted to embark on a career in music. Many years later, with thousands of hours of vinyl hunting under his belt, he was DJing in the local bars and clubs of Leicester where he attended university. Despite enjoying his years in Leicester, recognising it as the place he evolved musically, he longed for more and decided to take the right steps to progress further in the scene.
He wanted to pursue the full time career, however he realised that the scene had evolved over the years, and in order to play at the more prestigious venues it was vital to have a strong output as a producer as well as a DJ. However at this point he had never even considered music production, but recognised it as the most pivotal step to becoming a successful DJ. So he made a decision, which seemed counterintuitive at the time, to step back from the decks and spend the next few years learning music production.
After 3 years of self-tuition, record labels began to show interest and the next few months saw successful releases on the likes of Connaisseur, Akbal Music and Underground Audio. He started working with the Underground Agency, and it was through the agency that he was finally given the opportunity to DJ globally.
Since then JOBE has been fortunate enough to play all over the world, including a tour of Brazil and most notably, the main room at Sankeys Ibiza, alongside Finnebassen and Him_Self_Her.
Despite producing mainly within the realms of house music, when DJ'ing he is totally unconcerned with the constraints of genre and entirely fixated on uncovering music that is both timeless and forward-thinking.
Follow JOBE on Facebook